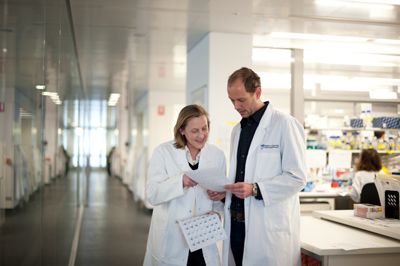 The Volunteer Blood Donor Registry (VBDR) is a not-for-profit service and is free for eligible researchers.
Researchers from research and health organisations in Parkville, Victoria, Australia, are eligible to access the VBDR. Contact the VBDR custodians to discuss your specific research project requirements and determine whether the VBDR is the right service for your needs.
Laboratory research projects on cancer, inflammatory and blood diseases, infectious diseases, heart and vascular diseases and brain diseases are eligible. Up to 100ml of blood can be obtained per volunteer donor at any one time.
You will need to inform your Human Research Ethics Committee that you intend to use the VBDR as a donor source, and provide evidence of your Human Research Ethics Committee approval to the VBDR.
Contact the VBDR on +61 3 9345 2304 or .(JavaScript must be enabled to view this email address)