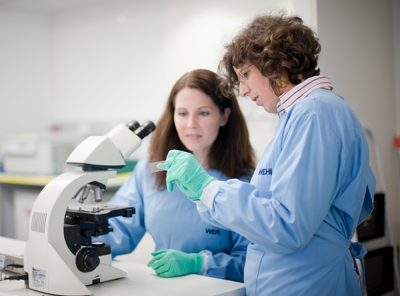 You can register with the Volunteer Blood Donor Registry (VBDR) by contacting the custodians on +61 3 9345 2304 or .(JavaScript must be enabled to view this email address)
The custodians will ask you to provide your contact information and permission to enter that information into a secure database. You will be provided with information about the blood donation process and whether there are any current research projects to which you are eligible to donate.
If a suitable project is identified then you will be asked to visit the Walter and Eliza Hall Institute at a time convenient for you to donate. If there are no suitable projects at the time, then the custodians will contact you as available projects arise.
Remember, you are under no obligation to register with the VBDR. It is entirely voluntary and you can change your mind and withdraw from the registry at any time.
What happens once I've donated?
Once you have donated, your blood will be coded and provided to the researcher immediately. The custodians may contact you in the future to donate further samples for research projects, but remember that your participation is voluntary and you can say no at any time.